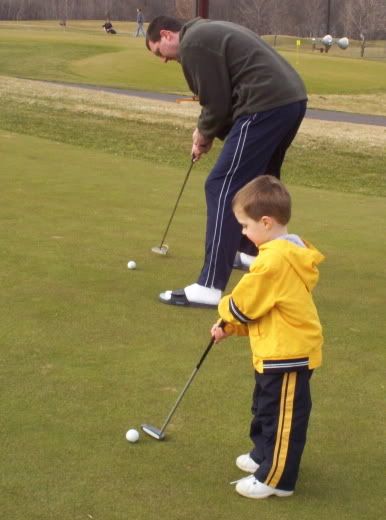 After showing the future champ how NOT to putt the ball correctly, he secretly chuckled about his dad's choice in footware on the course.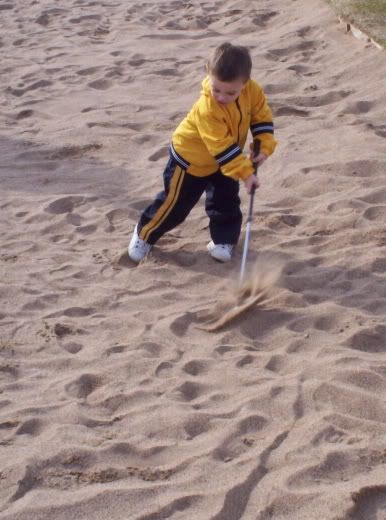 Phil may have edged out Wyatt for the green jacket this year, but with Wyatt's mad sand game I doubt he'll hold onto the title next year.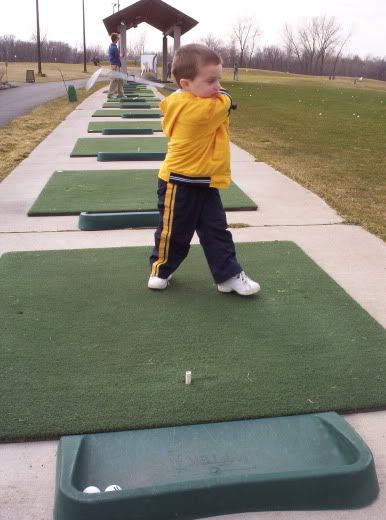 Yet another perfect drive.
Of course I didn't get any pics of the tantrum he threw after trying to get him to leave. Even offers of Shrek styled fun fruit were refused.
-----------------------------------------------------------
I'd like to welcome Poker Source Online to the fray, their bonus system and freerolls are a must to any internet player wishing to take the sting out of those two outers with gift certificates to places like Best Buy. Click on the banner above and give them and their forum a try. Duggle, any chance you could show me how to replace the header with the banner you made? Thanks.
Thanks for dropping by, now can someone explain
Dutchy's story
? I watched it on Sportscenter this morning and makes me wonder how many home plate collisions a catcher can take before he drinks the kool-aid and joins Tom Cruise off the deep edge.