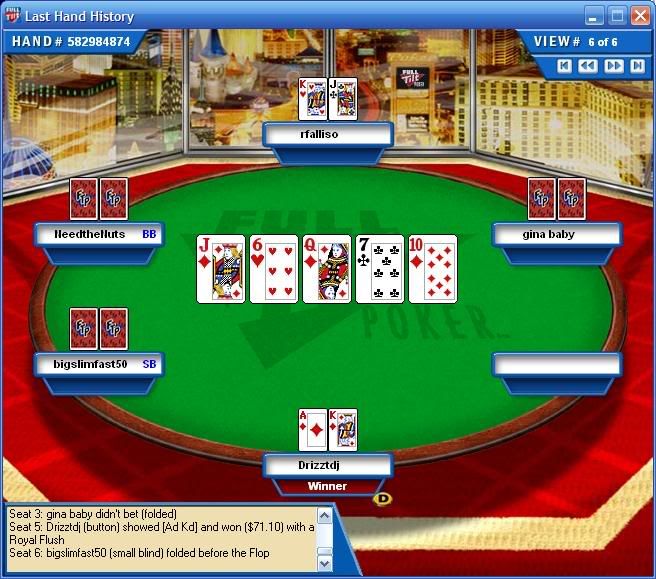 Beautiful weather, a nice walk with Little Drizz over to the parent's house...
... and hitting a Royal
Poker is still kicking my ass, but using a softer boot now.
Enjoy your weekend folks, and a reminder about the beer bust at J. Cousineau's tomorrow. Chili, beer, and pregnant chicks. Be there.